Mama Chicken Knows What You Need This Friday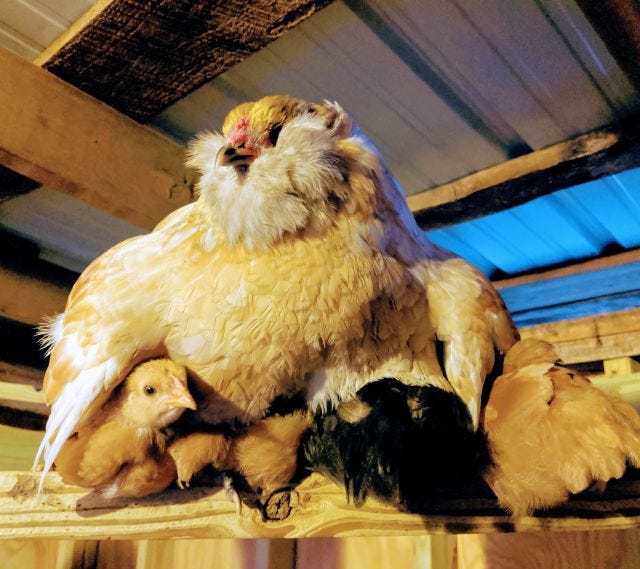 You are a source of warmth and love in this world. May you always have room under your wing for someone who needs your comfort. - Mama Chicken / AKA Sheebeejeebees

Here's What's Happening At Good Spirits Farm
We started a mealworm growing project to supplement our chicken feed. These tiny worms are full of protein and our hens lose their minds over them. So now we have bins of beetles and larvae growing in our dining room. This is normal, right?

It's been bitter cold this week, so we've been keeping a keen watch on all the animals. One hen, who is mid-molt and lacking feathers, got to spend a few nights in our mudroom, as did another who was sneezing more than we felt comfortable with. They're both healthy again and headed back out into the flock!

We're trying to enjoy these last few quiet winter days as much as we can. Spring--and all the work that comes with spring--will be here so soon.