Hunt and peck for the good stuff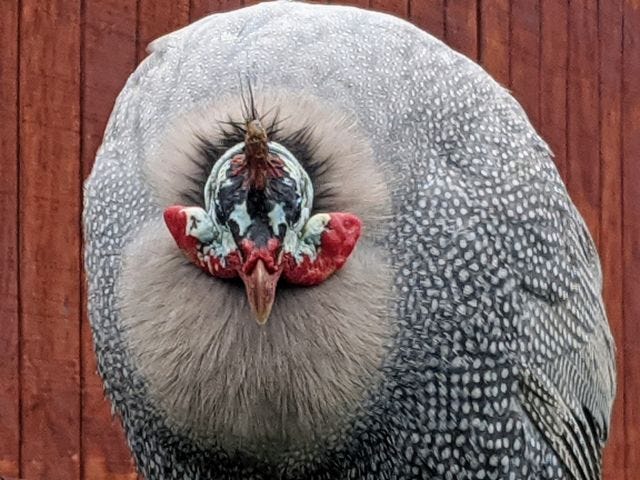 Even ugly things have silver linings if you're willing to look for them. Like me: My belly is pure silver down and it's full of the ticks I just ate. May you be able to find those tiny slivers that shine in these ugly times. - Mr. Guinnea

Here's What's Happening At Good Spirits Farm
We're growing! Two Dexter cattle are joining our farm! They're named Benni and Julia and we cannot wait to welcome them in June! (This one is Julia!)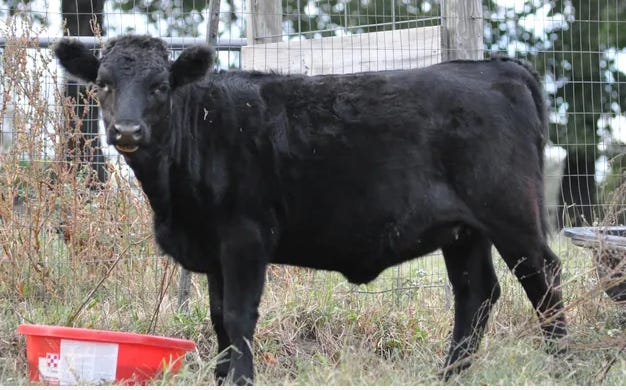 Seven heritage turkeys are joining our farm this summer, too! These are an old breed from Kentucky called Bourbon Reds. They apparently love to eat bugs and won't grow so fast that they can't walk or mate (the horror!) like commercially raised turkeys.

We keep getting so lucky with the monster storms that have been rolling through. This week we lost a tree, but it managed to miss our beehives by mere inches. We are so thankful for that near-miss and all the near misses in our lives.

We hope you are all safe and well as you continue to shelter in place. We look forward to the day when you can all someday come visit!