Discover more from AffirmationChickens
Your positive poultry message
Over 2,000 subscribers
Hello, Beautiful!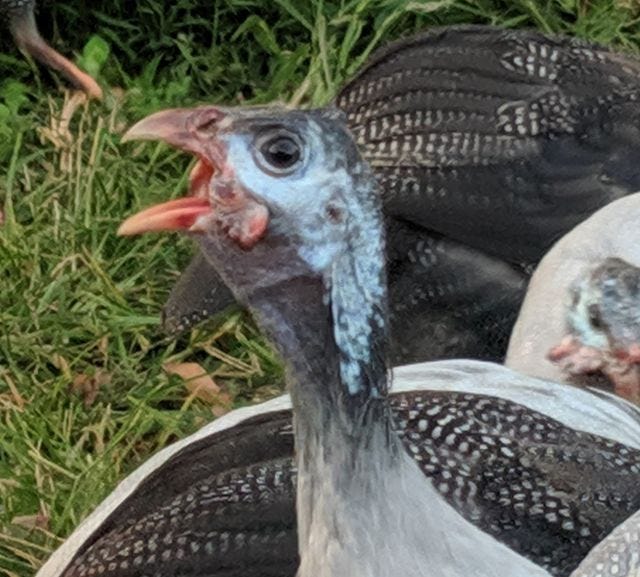 True beauty is about who we are, what we do, and the goodness we bring into this world. So, I guess you could say we're supermodels. Let your inner beauty shine today. (And if you want your outer beauty to shine too, here are our best skincare tips: Eat more ticks and take more dirt baths.) --The Guineas
Here's What's Happening at Good Spirits Farm
In a true "things only farmers do" moment, I had to cancel my birthday party to deal with our chickens getting mites. It's a common problem for chickens, and there is a good, non-toxic treatment, so we'll get them all fixed up, but the timing of when the treatment would arrive just happened to align with when I was having friends over. Luckily, this is a farming community and people understand that, on our farm, animal welfare comes first!

Is it time to put in the spring peas? I don't know but I'm going for it! #YOLO

This weekend we're putting up a ton of bluebird boxes we made over the winter. I hope we have some new feathered neighbors moving in soon!