Discover more from AffirmationChickens
Your positive poultry message
Over 2,000 subscribers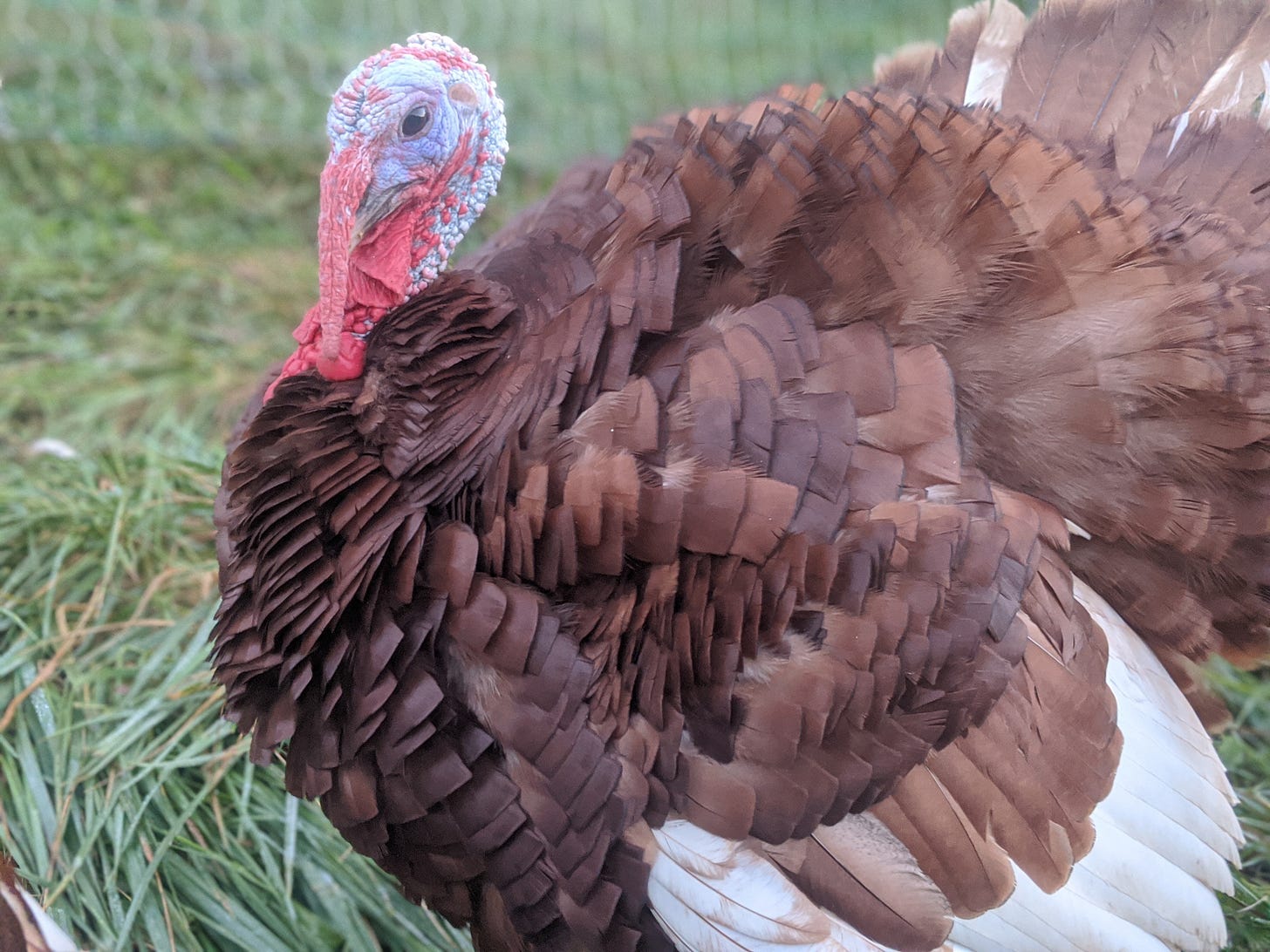 If you've been told you're too loud, too weird, too stubborn, too sensitive, or too opinionated, I say: You deserve to take up space in this world exactly as you are. Don't let anyone tell you to be a lesser version of yourself. Puff out those feathers and waddle on. - Kimmy Gobbler

Here's What's Happening At Good Spirits Farm
Mama is doing a great job raising her babies. This week's lesson is how to fly onto the roosts at night, but the babies are having a hard time with it. Mama will fly up, and one of the chicks is usually able to join her, but the others can't fly that high yet, so they run around the chicken house screaming until she relents, gets off the roost, and puts them to bed in a nest on the ground. It's fun to watch her pushing them, but sweet to see her recognize when they're not quite ready for the next step.

Benni The Cow could give birth any day now, so I'm watching her carefully. She seems happy and healthy so far, but probably ready to be done being very rotund!

We're already starting to think about what we want to focus on next year. With both of us having full-time jobs, we really have to be strategic with what we take on. Still: It's fun to think about all the things we could do!
Here's What I Loved This Week
This Twitter list of little-known and somewhat silly words from Merriam Webster is a lot of fun. May you enjoy some bellycheer this weekend!