Body by mealworms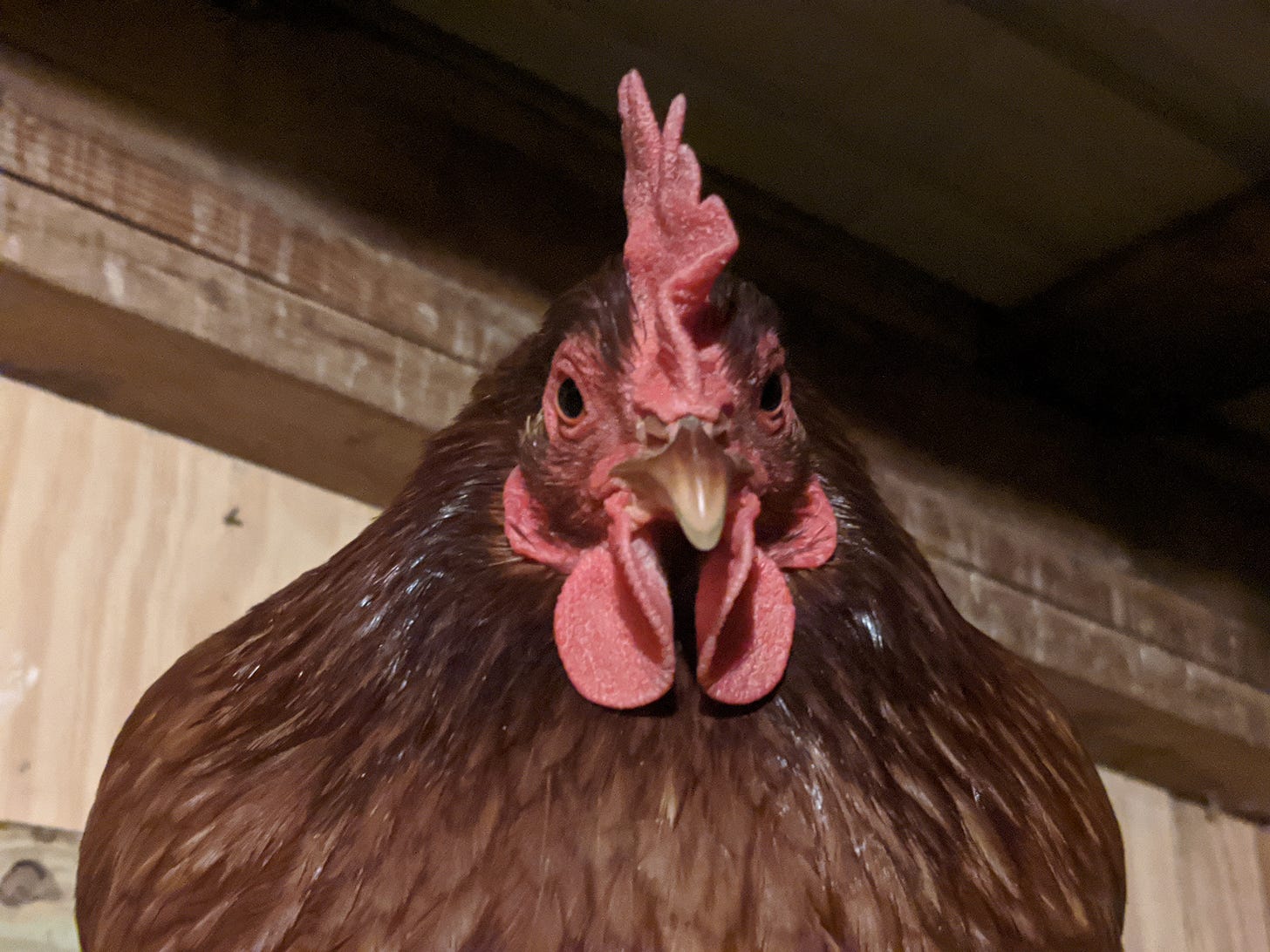 The perfect body is the body that is surviving this global pandemic. Congratulations! You have a perfect body! Anyone who mentions the quarantine 15? They can cluck off. - Elizabeth Cady StantHen
Here's What's Happening At Good Spirits Farm
We did pretty significant foot surgery on Elizabeth Cady StantHen this week. It was some mega Dr. Pimple Popper stuff (don't google that if you don't know what it is, especially if you're eating.) But: She's recovering well and even laid an egg yesterday; a sign she's feeling better!

It's tomato and zucchini overload time! Everyone who bought eggs this week got free tomatoes with their purchase—whether they wanted them or not.

The turkeys were determined to free-range, hopping their pasture fence every day, so I decided to just let them. Turns out they're big jerks who bully my chickens! Time for plan C (which I'm still figuring out!) <—that may just be the title for my farming memoir.
Here's Something I Loved This Week
This fresh tomato sauce recipe from Bon Appetit is so simple (tomatoes, basil, garlic, olive oil) that I was skeptical about it. Turns out, simple is sometimes best. If you've got some extra cherry tomatoes lying about, put this on your dinner roster for this week.