Be Your Own Rare Bird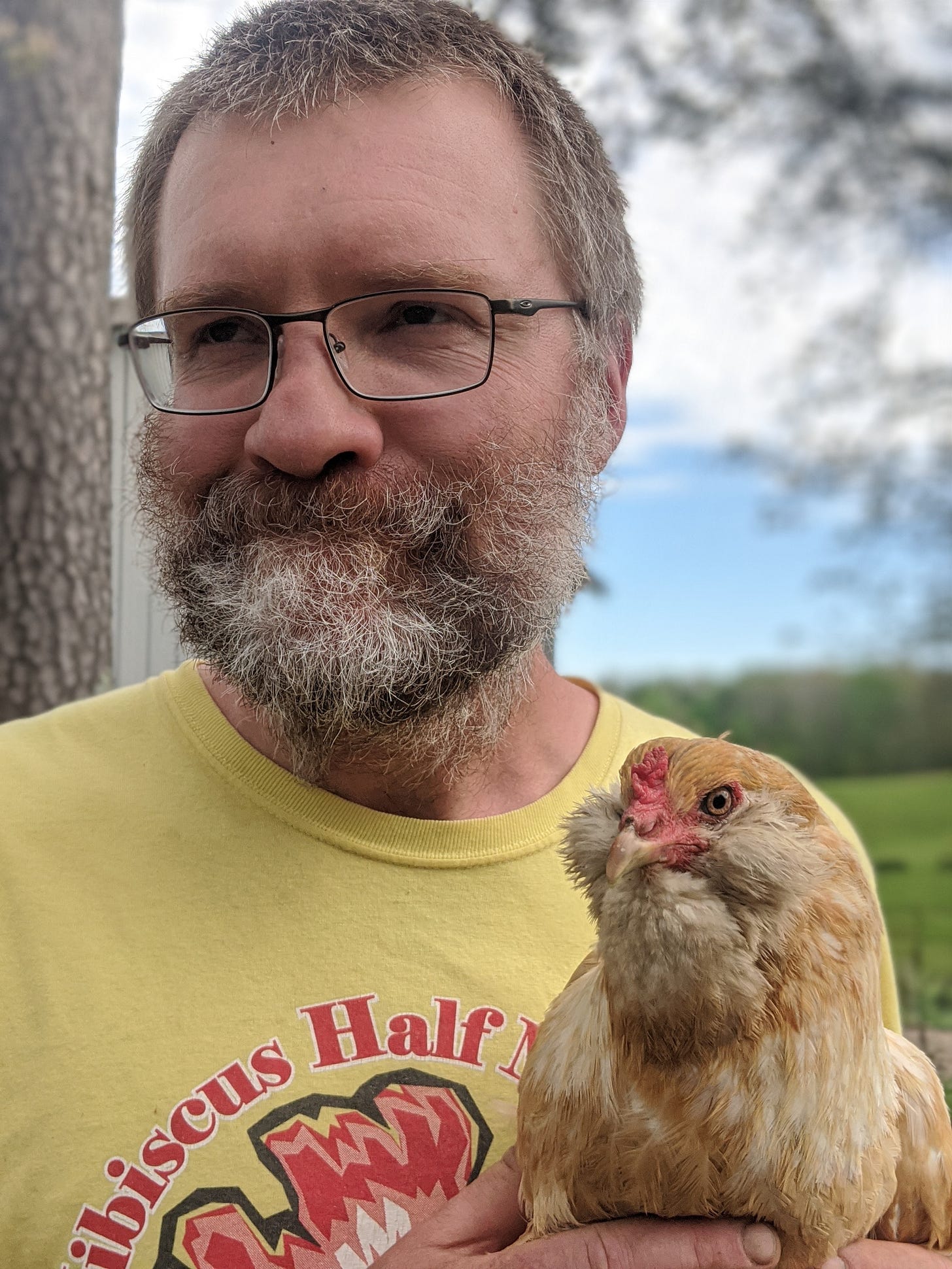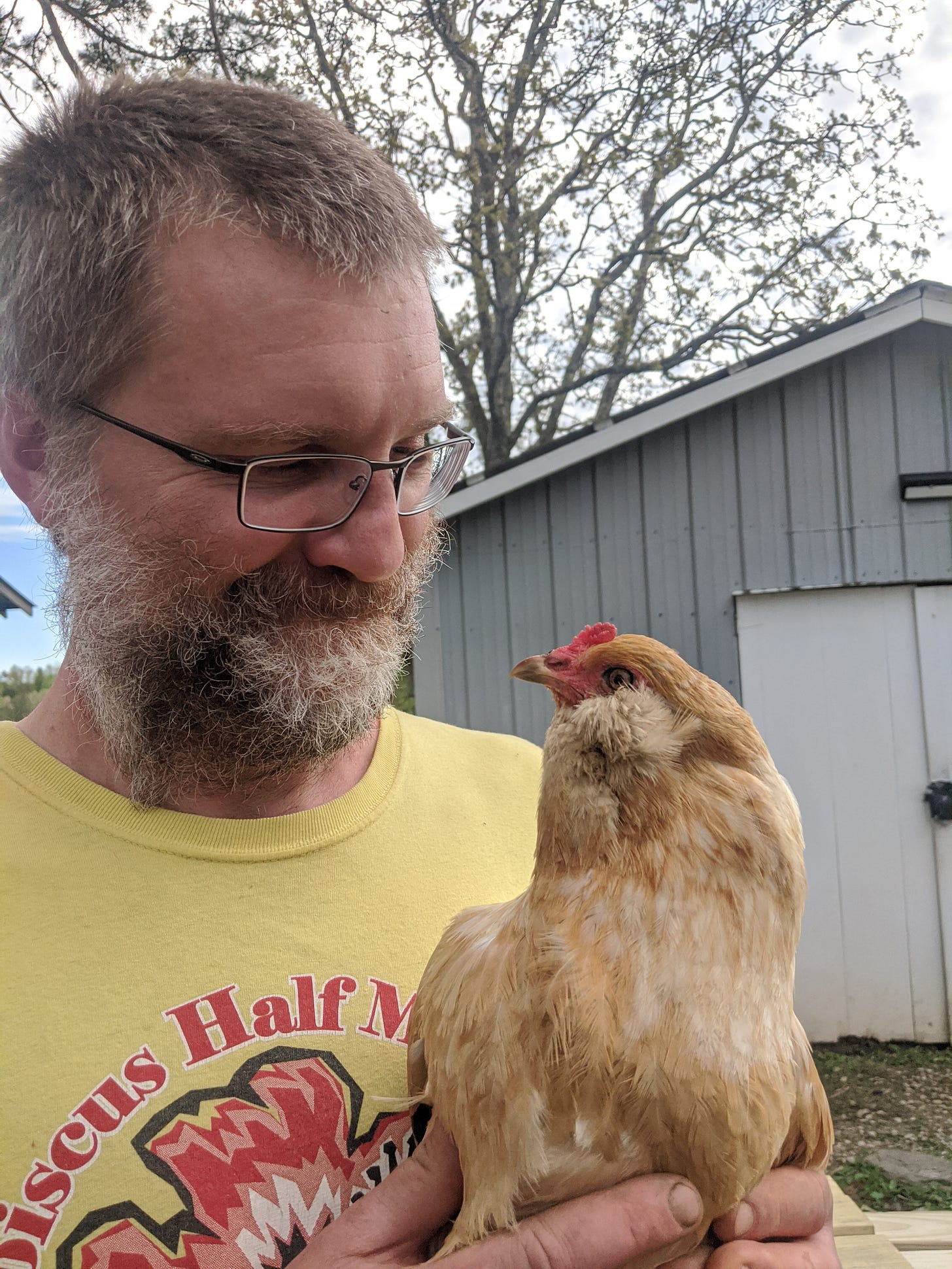 Let your weirdness shine through! We love you because you are your very own strange bird. Weird is wonderful in our birding book. - Heebeejeebees, Chris, and Their Respective Pandemic Beards
Here's What's Happening At Good Spirits Farm
We're super close to getting final approval on a USDA soil conservation grant. These grants help us build fencing and watering facilities so we can keep cows out of streams and ponds, where they cause a ton of erosion and impact water quality. Fingers crossed!

Remember the batch of laying hens I hatched this spring? They're all Daddy Warclucks' offspring, and, while he has a bit of a mean streak, several of the baby roosters in this bunch have inherited that trait times 10. I'd hope to raise them up until they were large enough to make a decent meal, but they're being so mean to the baby hens they may not last that long. This is a bully-free farm!

I've been so busy at work I'm woefully behind on getting the farm buttoned up for fall. If you see me goofing off on Twitter, remind me to call the hay, gravel and fence guy! So much to do and so little time!

Here's What I Loved This Week
This Vanity Fair essay from Jesmyn Ward about loss and bearing witness in 2020 took my breath away. Sorry, it's not a feel-good pick-me-up, but it is a stunning piece of writing. Make time to read it this weekend if you can.